Kerry started his routine of chemo and radiation this week. Monday morning he had lab drawn and then we went to the infusion center. There he received steroids and anti-nausea meds before they started his chemo pump. He will be receiving the drug 5-FU. He then goes to radiation every afternoon at 2:30 in Wichita. His radiation takes around 15 minutes and then he's on the way home.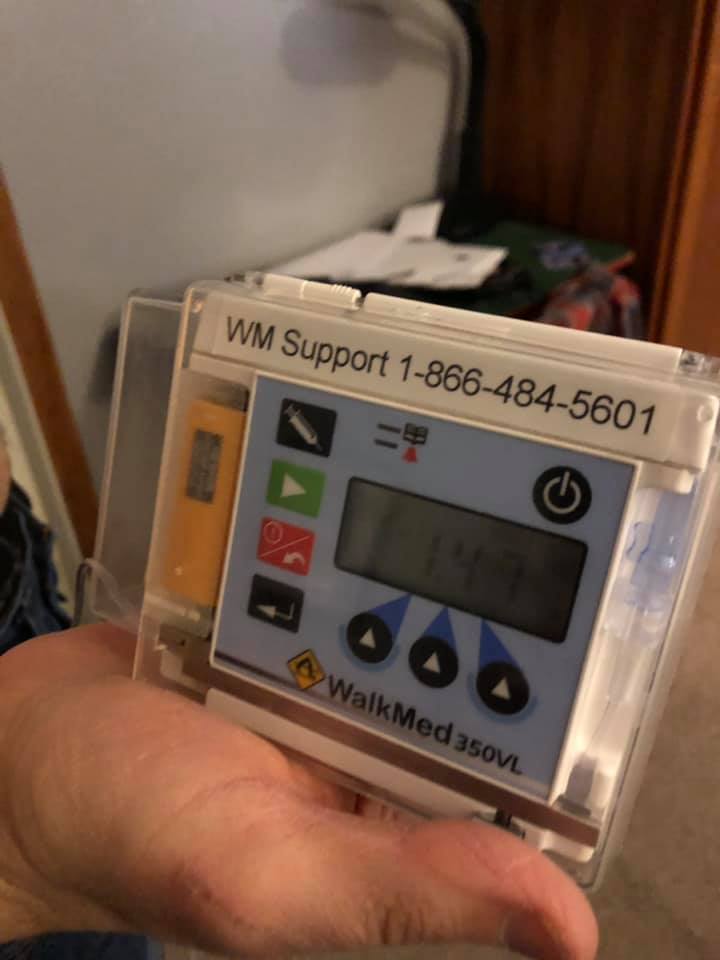 So…how'd he do? Overall, ok. For the first time in his life he struggled with having an appetite. If he didn't have food in his stomach he got nauseous but he didn't want to eat anything. I told him "Sounds like morning sickness". 🙂 The rest of the week we called it chemo morning sickness. After radiation he was mostly tired, but he was able to work every day this week from 6am to 1pm, then home and then to radiation at 2:30. They tell us the side effects of radiation really start to kick in around week 3 so we enjoy the good weeks while we can.
The biggest adjustment this week was being tethered to the pump. It's amazing how short that 5ft tubing feels when you have to roll over in bed or shower with the pump hanging outside the curtain. Kerry does a lot of lifting and forklift/parts picker (please don't ask me what that is) work at his job. Some of it requires him to wear a safety harness and lift above his head which was made more difficult this week. He said he wasn't as fast as he usually is…and that was frustrating to him I think. We know that there may be a time in the coming weeks he won't be able to work so for now, he is thankful he feels good enough to go.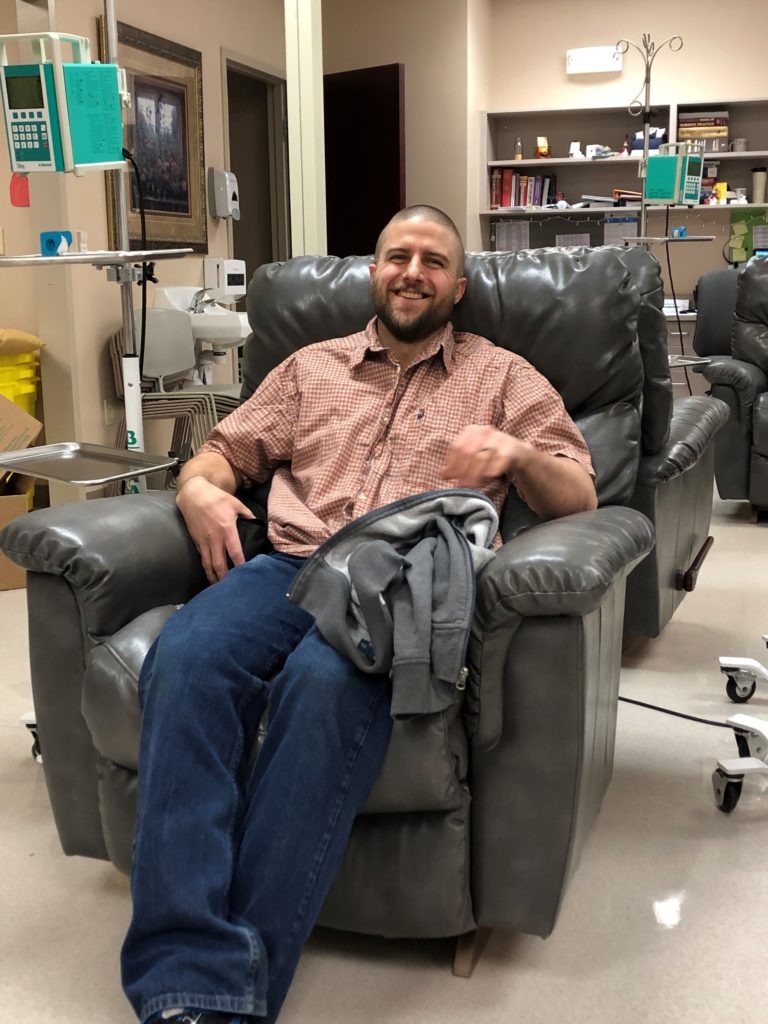 He was looking forward to today though. This afternoon he got his pump off for the weekend. I think he was most excited about being able to hold the kids on his lap. When he is connected we have to be cognizant of the tubing, pump and port so snuggles have been limited this week. I wish I would have taken a picture with all the younger boys and Lily on his lap this evening. They were all happy (and crowded).
Today was also "Dress in Blue" day for colorectal cancer awareness month. I just have to say my work family and friends rocked it today! I loved seeing my Facebook feed full of pictures of you all wearing blue. I means so much to know that we have such a huge support system. We are ever grateful for the prayers and love we've been shown. If you missed it today, you can wear blue any time this month, post on social media with the #dressinblueday.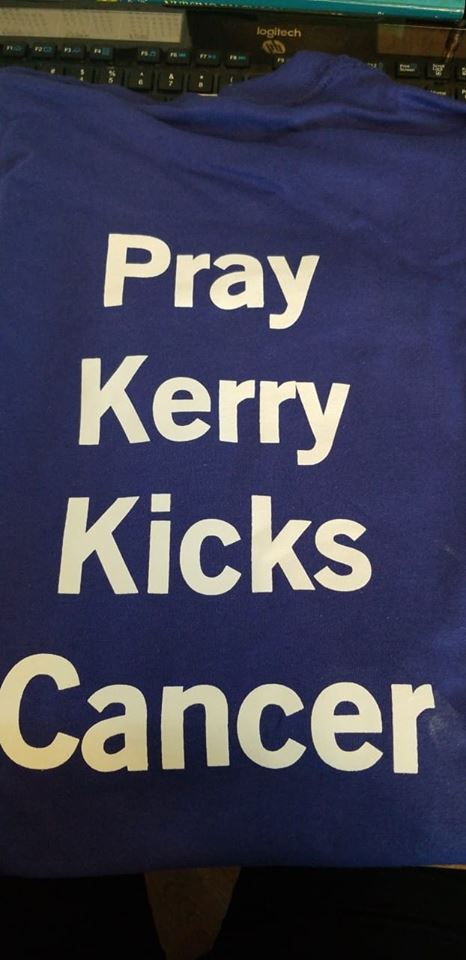 We are very blessed.